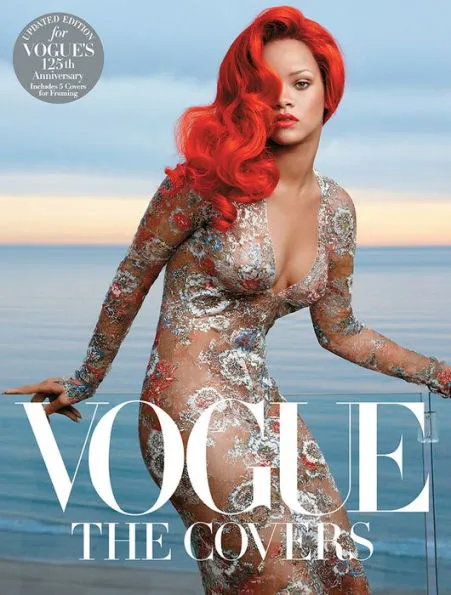 Vogue: The Covers (Updated Edition)
Regular price $65.00 Sale
From Gallery Met founder and author Dodie Kazanjian, this stunning updated edition of Vogue: The Covers continues to pay tribute to its tradition of beauty and excellence with a compilation of even more spectacular cover art from the magazine.

In addition to featur­ing classic covers from the magazine's 125-year history, this revised edition features every cover since 2010, with each cover displaying the magazine's cutting-edge takes on style, fashion, and culture. Unforgettable new covers feature such celebrated subjects as Michelle Obama, Kim Kardashian, Rihanna, Lena Dunham, and more.

This lavish, beautifully illustrated book even includes five frameable Vogue cover prints that can be removed from the back of the book. Vogue: The Covers (Updated Edition) is a must-have for every fashion lover and collector.
Publication date:09/05/2017
Pages:288
Product dimensions:9.30(w) x 12.30(h) x 1.30(d)