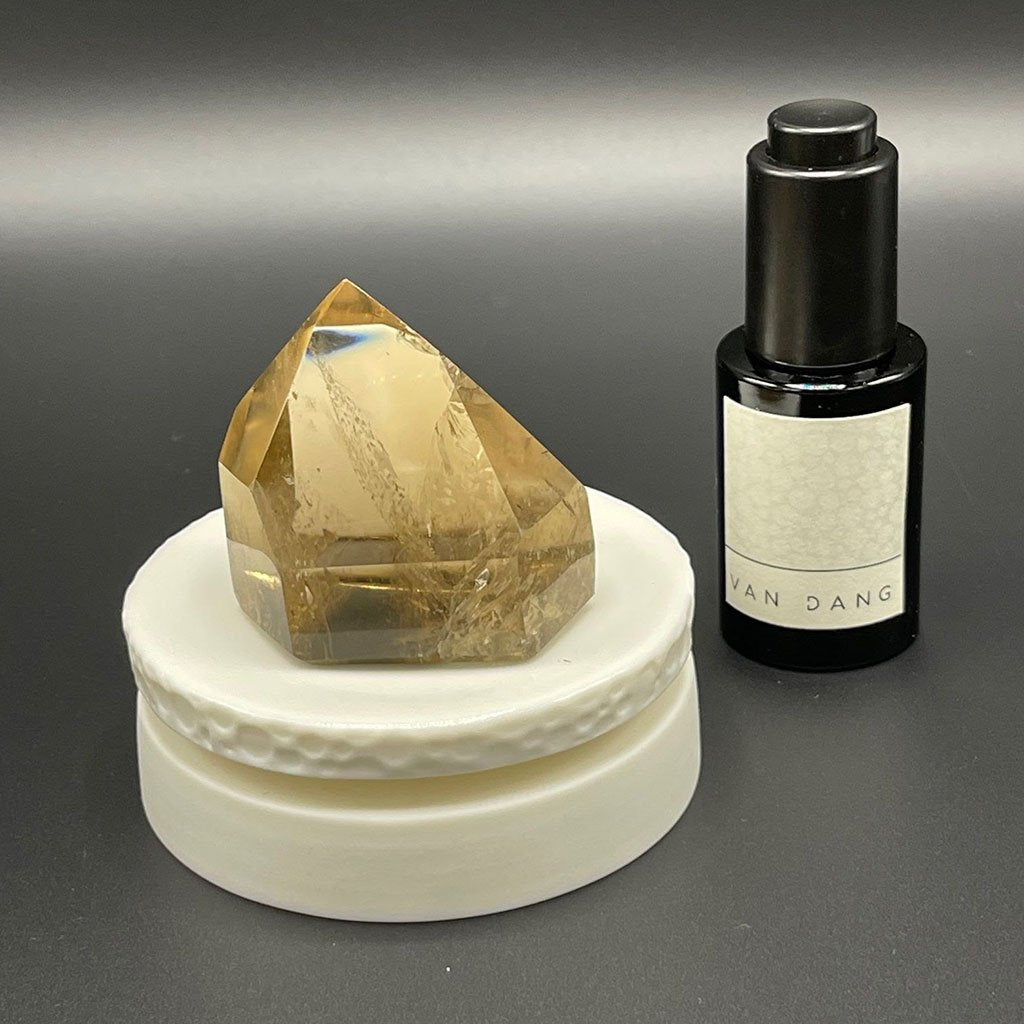 Crystal Meditation Set - Smokey Quartz
Regular price $175.00 Sale
The Stone: Smokey Quartz disperses fear, lifts depression and negativity. It brings emotional calmness, relieving stress and anxiety. It promotes positive thoughts and action; dispels nightmares, and manifests your dreams.
Matte Porcelain Pedestal with glazed top
The Crystal Meditation Set also comes with a porcelain pedestal. Every morning and evening, and whenever you feel stressed, take a moment for yourself. Charge your crystal with a few drops of your favorite oil, breathe deeply, then set your intentions and manifest your dreams.
All VAN DANG fragrances are available in our oil dropper format - to be sold separately or as part of a Crystal Meditation Set. The scent paired with Smokey Quartz is:
Veldt – A scent for clarity and focus featuring Basil, Ambrette, Black Pepper, Clary Sage Absolute, Mimosa Absolute, Sandalwood,Tonka Bean Absolute
Crystal Weight: Approx 130g
Oil Dropper: 30ml